Voyager Medical is a digital health solution provider based in London, UK. We are uniquely positioned as a collective of 6,500 digital pharmacists recognised by the MHRA and NPA as a Verified System Supplier and by the NHS as a preffered training supplier. Created in 2015, we are led by Wojtek (Mike) Bereza acting as our Managing Director, Alex Leung as our Chief Pharmacist, Eric Asher as Chief Doctor and Zalmia Khan as Technical Director.
We believe the benefits of digitisation in healthcare can greatly reduce iatrogenic disorders and result in better patient outcomes, we intend to achieve this by offering our digitally enabled products and services to healthcare providers.
---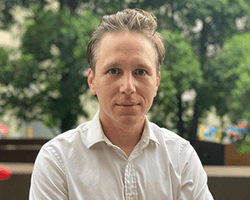 Wojtek Michael Bereza – MPharm, PIP, Superintendent of Angel Pharmacies Ltd (Managing Director)
Managing Director. Wojtek (Mike) Bereza is a prescribing community pharmacist based in Islington, London. He created the first fully autonomous pharmacist-led travel clinic at Douglas Pharmacy in 2009 and went on to pioneer PharmaDoctor up until 2015.
---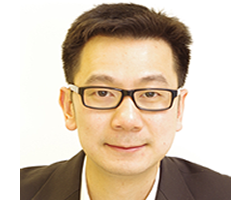 Alex Leung – FRSPH MRPharmS Independent Prescriber (Chief Pharmacist)
Alex Leung is our Head of Education and Training. Professionally, Alex is a fellow of The Royal Society of Public Health (FRSPH), the Head of Travel Medicine and Allergy services at five GP surgeries and pharmacies. Alex was one of the first pharmacists to become an Advanced Clinical Practitioner (ACP) in the UK.
---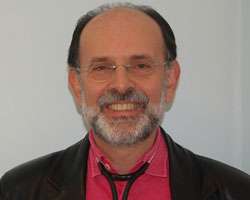 Eric Asher – MBBS (Chief Doctor)
Eric is Voyager Health's lead doctor. Having been a Family Doctor in Australia 25 years he emigrated to the UK in 2000. Eric believes that a doctor's two greatest assets are an open mind and an open heart.
---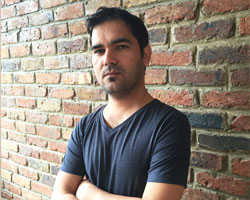 Zalmia Khan (Technical Director)
Senior Programmer. Originally from Islamabad, Pakistan, Zalmia is a veteran coder with almost a decade of experience under his belt. Having worked on a wide variety of projects ranging from media amalgamation sites to MRI imaging software he joined the company in 2015. He is an avid cricket player and a mean paceman.
---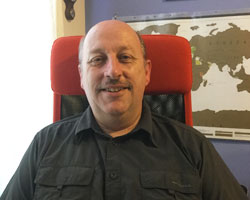 Derek Evans MRPharmS, Ind Prescriber, FRGS, AFTM RCPS (Glasg)
Derek is an Independent Prescribing Pharmacist with over 20 years experience in Travel Medicine. He is a Fellow of the Royal Geographical Society, has a Diploma in Travel Medicine from the Royal College of Physicians and Surgeons (Glasgow). Currently he an executive member of the British Global Travel Health Association and Vice Chairman of the International Society of Travel Medicine.